The Computational Hydrology Laboratory includes students from Earth Sciences and Environmental Engineering.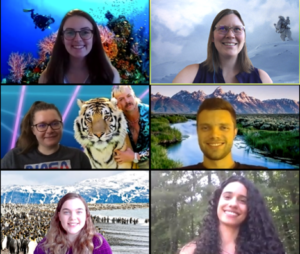 The Computational Hydrology Lab (2020) – from top left, clockwise – Eliza Hurst, Christa Kelleher, Jeff Wade, Yngrid Marques, Caroline Weidner, and Ruta Basijokaite
Current Lab Group Members: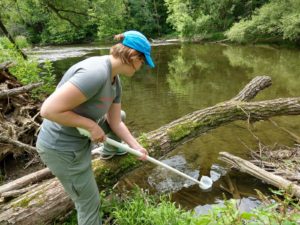 Christa Kelleher, PI | Christa is a graduate of Lafayette College (Civil Engineering) and Penn State (Civil Engineering) and a former member of the Wagener Hydrologic Systems Analysis Group (Penn State, now Bristol University) and the McGlynn Watershed Hydrology and Biogeosciences Lab (Duke University).  She loves being outside, drinking craft beer, and studying hydrology.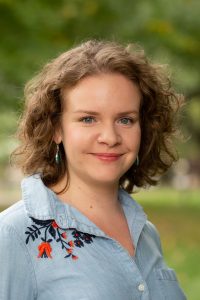 Lidiia Iavorivska, Postdoctoral Researcher | Lidiia earned her PhD from The Pennsylvania State University in 2016 focused on dissolved organic matter in atmospheric deposition.  She has since specialized on the modeling of emerging contaminants using the Soil Water Assessment Tool.  At Syracuse, Lidiia is working as part of our team to investigate the relationships between human activity and emerging contaminants.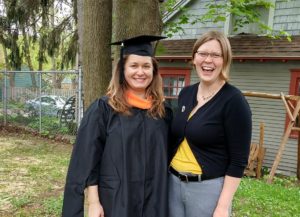 Ruta Basijokaite (PhD) | Ruta graduated with her MS from the SU Department of Civil Engineering in 2018, and hopped over to Earth Sciences to pursue her PhD.  She is examining time-varying sensitivity analysis in strongly seasonal environments and relationships between hydrologic processes and emerging contaminants.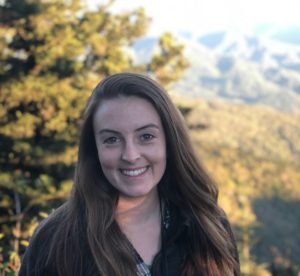 Eliza Hurst (MS) | Eliza comes to SU from a stint as an environmental educator with AmeriCorps, which she pursued after finishing her degree at Western Carolina University.  Eliza is pursuing her MS focused on detecting urban heat pulses and comparing urban and forested stream temperatures.  As a native Floridian, she is looking forward to her first winter in central NY.  She also loves to scuba dive!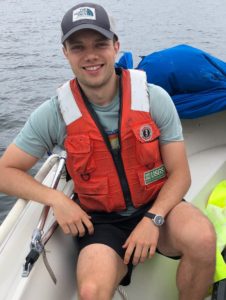 Jeff Wade (MS) | Jeff is co-advised with Dr. Laura Lautz, and is studying the impacts of beaver dam analogues (fake beaver dams) on groundwater-surface water interactions and nutrient cycling.  He joined the lab after earning his degree in Geology from University of Wisconsin-Madison, and spent the summer prior to the start of his MS working with the United States Geological Survey.  Jeff enjoys playing hockey and skiing – two activities that are easy to access in Syracuse, NY.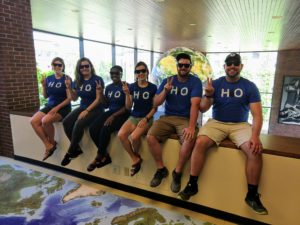 Former Lab Members:
From left to right (Spring 2018): Christa Kelleher, Ruta Basijokaite, Crystal Burgess, Shannon Garvin (friend of the lab), Riley Sessanna, and Sam Caldwell.
Caroline Weidner (BS) | Caroline completed her BS in Earth Sciences (with an Environmental Focus) and an honors thesis focused on hydrologic functioning of headwater streams.  Her work was funded by an Undergraduate Research and Creative Works awarded by The Source.  Caroline is currently pursuing her PhD in the Zarnetske Group at Michigan State University.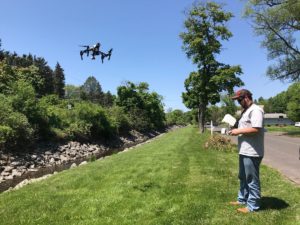 Riley Sessana (MS) | Riley completed a MS using drones to characterize nuisance algae along an urban headwater stream.  During his time at SU, he also interned with the Skaneateles Lake Association to gather imagery of local creeks and watersheds draining to Skaneateles Lake.  He currently works as a geologist for McMahon and Mann Consulting in Buffalo, NY.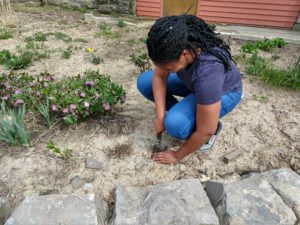 Crystal Burgess (MS) | Crystal finished her MS, examining soil temperatures across urban vacant land, with the goal of understanding how soil temperatures are organized across different land uses in urban areas.  While finishing her MS, Crystal interned for O'Brien and Gere, a local consulting firm.  She currently works for Arcadis in Syracuse, NY.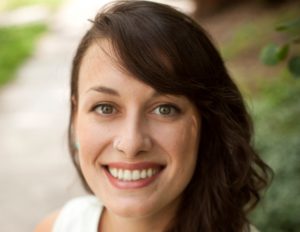 Lucie Worthen (MS) | Lucie was a co-advised MS student in Environmental Engineering.  Her MS thesis focused on applying diagnostic analyses to the simulation of green roof hydrologic behavior with the Stormwater Management Model (SWMM).  During her time at SU, Lucie interned with Jacobs, a local consulting firm.  She currently works in NYC as a Water Resources Engineer for Arcadis.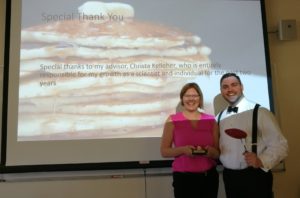 Sam Caldwell (MS) | Sam finished his MS in May 2018 evaluating the application of drone-based thermal infrared imagery for assessing urban stream temperatures.  Sam is currently working for the United States Geological Survey in Richmond, Virginia.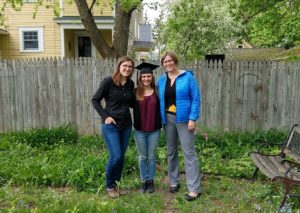 Karyn Ehmann (MS) | Karyn, co-advised with Dr. Laura Condon, finished her MS in Environmental Engineering in May 2018 examining relationships between multispectral imagery and turbidity.  In addition to pursuing research, Karyn also earned her Part 107 certification. Karyn is currently working for a local consulting firm, CHA Consulting, Inc.